Innovative digital strategies for modern businesses
SEO . SEM . Graphic Design . Web Design . Motion Graphics . Creative Contents . 3D Modeling and Rendering . Advertising . Social Media Marketing . Google Business . Google Analytics . Building Buyer Persona . Visual Communication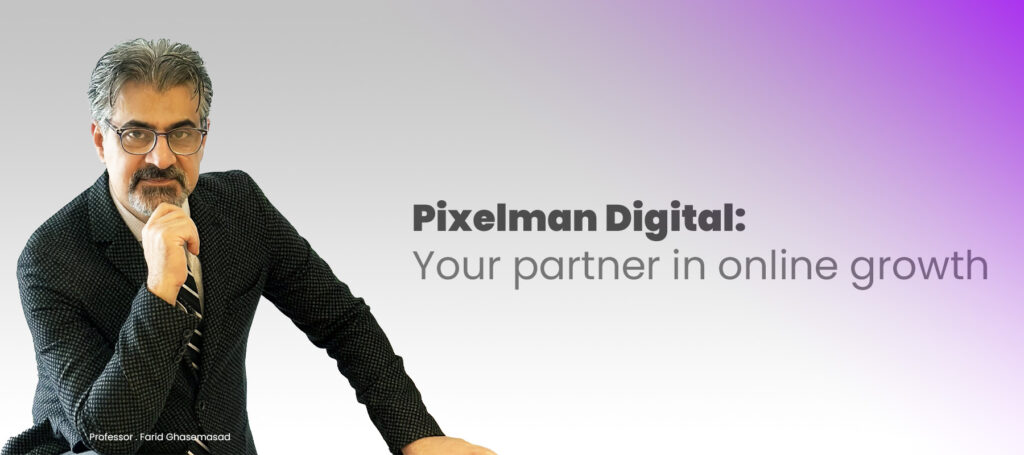 A well-executed SEO strategy can not only improve website rankings and attract more traffic but also lead to increased conversions and revenue for businesses


We are here since 2006 ... Some of our Services:

Website Design
Graphic Design
Logo Design
Motion Graphics Design
Logo Motion Design
Videography & Fil Edit
Animation
SEO
Branding + Branding Storytelling
Online Marketing
Digital Marketing
Interactive Design Marketing
Welcome to Pixelman Digital Marketing Agency, your trusted partner for digital marketing services in Thornhill. We are a team of passionate and experienced professionals dedicated to helping businesses succeed online.
Our services are designed to help you build a strong online presence and connect with your target audience across a variety of digital channels. Whether you're looking to improve your website's search engine rankings, increase your social media following, or launch an online advertising campaign, we've got you covered.
Our team of experts stays up-to-date on the latest digital marketing trends and techniques to ensure that your business is always ahead of the curve. We believe that every business is unique, and we work closely with our clients to develop customized strategies that meet their specific needs and goals.
We offer a wide range of services to help businesses in Thornhill grow and thrive online. Our services include:
Search engine optimization (SEO): Our SEO services are designed to help your website rank higher on search engine results pages and attract more organic traffic.

Social media marketing: We can help you build a strong social media presence and engage with your target audience on platforms like Facebook, Twitter, Instagram, and LinkedIn.

Web design: Our web design services are focused on creating beautiful and functional websites that are optimized for user experience and conversion.

E-commerce solutions: We can help you set up an online store and optimize your product listings for search engines to drive more sales.

Branding: Our branding services can help you create a strong and memorable brand identity that resonates with your customers.

Online advertising: We can help you launch targeted online advertising campaigns to reach your target audience and drive more leads and sales.
At Pixelman Digital, we believe in transparency, accountability, and measurable results. We provide regular reports and updates to our clients to ensure that they are always informed about the progress of their digital marketing campaigns.
We are passionate about helping businesses succeed online, and we would love to help your business too. Contact us today to learn more about our services and how we can help you achieve your digital marketing goals.